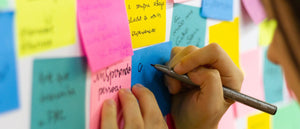 Shipping Updates Going into Holiday Season 2021
As we approach the 2021 Holiday season, we are taking an opportunity to streamline our products and improve backend systems and processes. In order to complete this work, we are changing our operations for approximately 3 weeks (October 20th - November 15th, 2021).
Our popular HYDRA-1000 LED light will continue to ship normally within the US. For our Canadian friends, we recommend purchasing the HYDRA-1000 from Amazon.ca: HYDRA-1000 on Amazon.ca
The rest of our products will temporarily be backordered, with availability restored on November 15th, 2021.
We will continue to provide prompt support, as always.
Thank you for your continued support, and we apologize for any inconvenience this may cause. There are exciting things coming - we can't wait to share them with you.
---