Full-Spectrum, High-Efficiency LED Grow Lights
Atreum Lighting is your one stop shop for all horticulture LED lighting needs. We offer complete kits and components at an unbeatable value.
HYDRA-3200 LED Grow Light (320W)
The HYDRA-3200 Full Spectrum LED Grow Light is optimized for 2x4-ft to 3x5-ft grow areas. Proprietary, algorithmically-spaced LEDs reduces hotspots for superior uniformity and results in higher yields than traditional LED grow lights.
HYDRA-1000 LED Grow Light (100W)
The HYDRA-1000 packs a punch for only consuming 100W and is perfect for 2x4-ft grow areas. Featuring the Atreum digital controller for precision dimming control.
featured on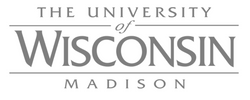 Don't take our word for it
We love the freedom and flexibility that Atreum Lighting modular systems provides. We are able to build just the right rig for our space.

Matthew (Commercial Customer)

Photons are what grow plants. And the HYDRA-1000 generates a lot more.


Albopepper
The HYDRA-1000 is an efficient, well-made, and sleek looking fixture ... I appreciate the thought that went into the design

Dr MJ Coco
Get the latest News
Promotions, new products, and sales. Directly to your inbox.